Meal Planning and Traveling with Food Allergies
Traveling with food allergies is not easy! Whether you're avoiding certain food because of an allergy or completely adapting your diet to follow a Paleo, Whole 30, Gluten free, Dairy Free, Plant-Based/ Vegan, Keto, Low Carb, or any other diet, you probably have discovered by now that it comes with so many challenges!
My husband and I both have food allergies. I am gluten and dairy free, and he is allergic to mushrooms and shellfish.
Everything becomes more challenging! Eating out becomes more challenging, buying groceries becomes more challenging, and cooking becomes more challenging.
Add in traveling? No way!… Or at least that's what I have heard from others for years!
Is It Worth Even Trying to Travel with Food Restrictions?
Over the years, I've met so many people with food restrictions, either food allergies or intolerances, who shake their head and say "it's just too difficult to travel". And I will be the first to say it's not easy!
But I have learned the key to making a vacation enjoyable when you have food allergies or food intolerances is meal planning. If you can take some time before the trip to research the area and research recipes, I promise you will be better off.
*This post contains affiliate links. We may earn from qualifying purchases when you click on the links. This is at no cost to you.
My Tips for Traveling with Food Allergies
My motto when traveling with food restrictions and allergies is always…
reduce your grocery list
save unused ingredients
creatively reuse those ingredients by putting them in several recipes
Vacation should never be off the table. Everyone needs the opportunity to explore a new place, rest after a busy few months at the office, or get away for much-needed time with the family or a loved one.
Food allergies should never be a reason to not get much-needed time away.
This is when you're likely saying, "well, I know I need to get away but it's just too much work to travel with food restrictions, Alicia!" I'm here to break it down into easy, manageable steps that anyone can take in the months and weeks leading up to the vacation.
If you follow these steps, you'll find vacation can really be an enjoyable time away.
8 Steps for Traveling with Food Allergies
1. Have a General Schedule for Your Trip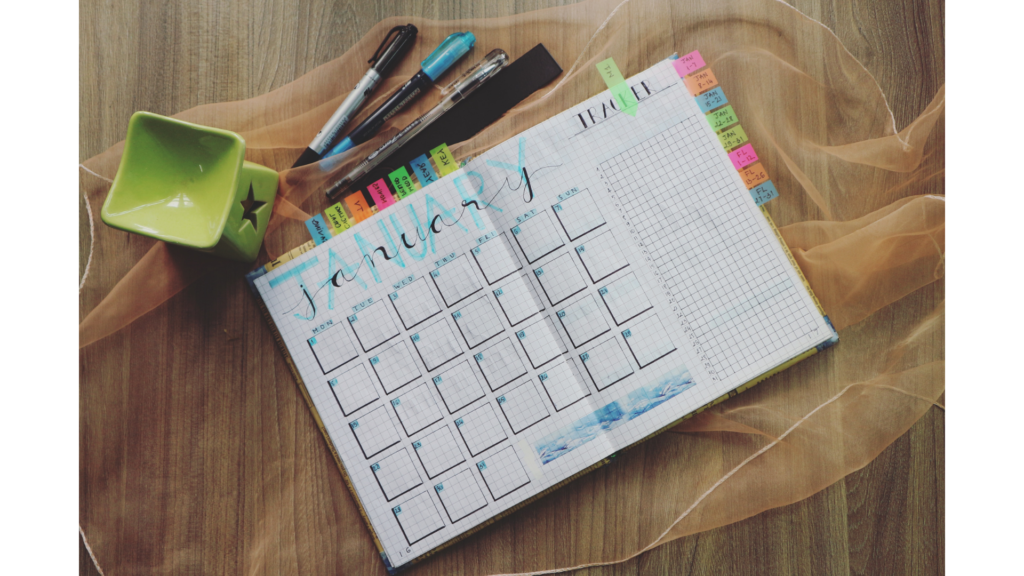 How much time do you plan to be gone? How many breakfasts, lunches, and dinners will you need to plan for? This is often based on how much time you have off of work or when your plane tickets are scheduled for.
2. Know How Many People Will be Traveling with You which Ones are Traveling with Food Allergies
Consider the size of your party and any dietary restrictions or preferences they have.
Coming from someone with several dietary restrictions, I know going into a vacation that I'm not going to be able to eat everything others around me will be eating. (My husband tries his best not to make me jealous, but it's his vacation too. He deserves the chance to eat ice cream when we're on vacation!).
And it's not uncommon for a meal with family or a large group to contain several dishes I can't eat. I'm okay with that. Others probably are as well. But you'll need to know ahead of time what your party's restrictions and preferences are so you can plan accordingly.
This would also be the time to decide how strict you want to be on your diet. For those with food allergies, it's likely you'll have to remain very strict with no leeway. Whereas others with dietary preferences may be a little lenient. For example, at home, I only use natural sugars. Everything is sweetened with dates, honey, maple syrup, coconut sugar, or another natural sweetener. But when I'm on vacation, I don't worry about the sweetener used. That's a preference of mine. What matters to me is that the dishes do not contain gluten, corn, dairy, or soy. Those are my restrictions.
3. Research Lodging Options To Make Traveling With Food Allergies Easier
The first step in researching lodging options is to look at your budget. What can you afford? Secondly, decide if you're okay with staying at a hotel and eating out every meal.
Is eating out every meal even an option with your food allergies?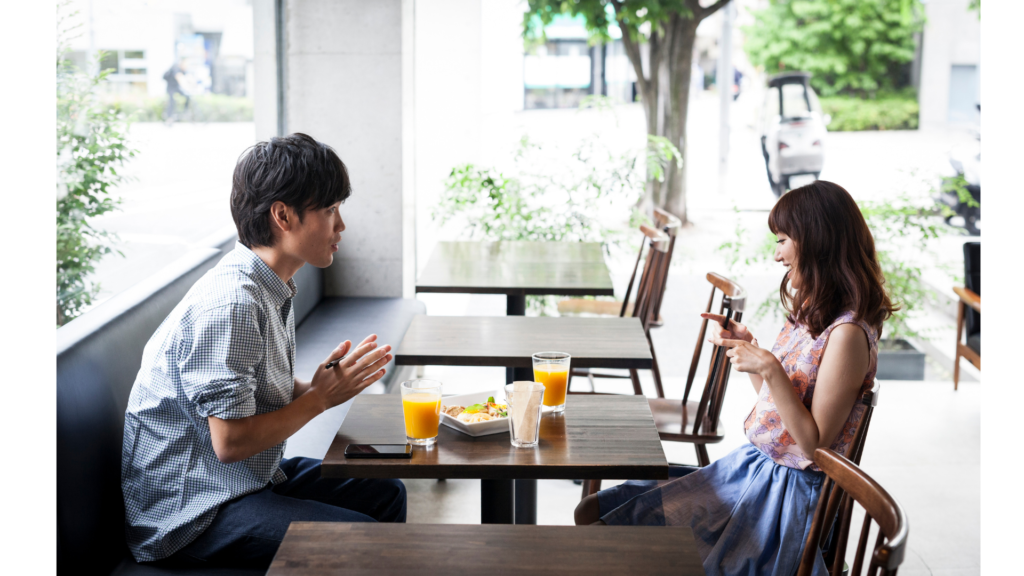 Can you Eat Out Every Meal?
Advantages of Eating Out Every Meal
Eating out at restaurants in the area comes with some great benefits. Firstly, you don't have to worry about cooking! (Can anyone say hallelujah to that?!!) Also, you get a taste of the culture and local dishes native to the area. Eating out can be a great cultural experience!
Disadvantages of Eating Out Every Meal
Eating out can be too expensive or too time-consuming. If you're taking a vacation to get much-needed rest, going out to eat every meal may just add more stress.
You have to find the restaurant. This isn't usually an issue. But it can become one, especially in another country where street signs are in a foreign language and you can't ask the locals. One time Kaleb and I spent an hour in downtown Chicago looking for a nice restaurant where we had scheduled reservations.
Searching for a restaurant in a new place can be a pain!
Also, parking in a busy downtown area is not fun. If your restaurant doesn't have enough parking spaces, you're stuck searching for another lot. And who can join me in saying that seems to always be when the one-way roads appear?!
It's also a pain eating out when you consider spending an hour or more at a restaurant for each meal. That's a bare minimum of 3 hours per day spent at a restaurant instead of exploring the area or resting! It can be time-consuming.
Research the Area
If you're considering eating out every meal during your vacation, make sure to research the area. Take some time to look at what restaurants in the area may accommodate your needs. Consider…
Location: Research where they're located. Is it worth the drive or walk?
Expense: Check out the menu. Is it worth the price?
Dietary Needs: Can they really accommodate your dietary needs?
You may need to search a few blogs like this one to learn what restaurants fit your diet and which restaurants others consider the best. Here's my list of the best gluten free and dairy free restaurants in Indianapolis, IN, Washington D.C., Savannah, GA, and Jacksonville, FL.
Also, consider calling the restaurant ahead of time. Believe me, you won't be the first person to ask about specific allergies. The host who answers the phone may pass the phone off to the restaurant manager, but you'll eventually get to someone who knows the menu well.
If you CAN eat out every meal of your trip, a hotel may be a great option while traveling!
If eating out every meal doesn't sound appealing, you may want to look for a short-term rental location. This way you'll have your own kitchen with appliances and utensils to make cooking a viable option.
4. Plan Your Meals
Consider how many meals you want to eat IN versus OUT. For me, I almost always say breakfast will be eaten in. Other meals vary based on our accommodations, but I know apples with almond butter or gluten-free overnight oats are easy breakfasts for me to eat without having to take over a kitchen.
Brainstorm/ Research Recipes that Use Similar Ingredients
Now, no one wants to feel like they're eating the same thing every meal! Make sure you pick recipes that are not so similar it's painful.
But you DO want to reduce the number of ingredients you buy at the grocery store and reuse those ingredients as much as possible. If you're hoping to have eggs for breakfast one morning and don't think you'll finish off a carton, plan a dish for a later meal that requires eggs. If you want to make a rice noodle dish that calls for lime juice one night, consider making fish tacos and guacamole that require lime juice the next. Reusing ingredients is the key to staying within your budget while cooking on the road.
Brainstorm/ Research Recipes that Use Common Ingredients
If you don't know the area where you'll be staying well and aren't sure you'll be able to find less common ingredients, plan recipes that use common ingredients that are easier to find. Another option here would be to research the area looking for health food stores that may carry those ingredients. Just remember populated areas usually mean a more expensive shopping trip.
Brainstorm/ Research Recipes that Don't Require Much Prep Work or Uncommon Appliances
While rental homes are often stocked with the basics, they don't always have all of the appliances or cookware you may need. Or you might not feel comfortable using their supplies, especially if cross-contamination is a challenge for you.
However, if you ARE okay with using their kitchen supplies, you may not want to pick a recipe that requires a food processor without knowing if the rental has them. The same thing goes for a dutch oven or muffin tins, for example. Focus your search on recipes that require fewer or no appliances.
It's also a good idea to research and/or ask your host about utensils and appliances in the kitchen. I stayed in one rental home that didn't even have eating utensils! (It was apparently a brand-new rental). You need to know ahead of time what they will be providing. If you still want to make a dish that the rental cannot accommodate, be prepared to bring the needed kitchen gadgets, utensils, or appliances.
Sometimes, however, you can make do with what you have. Many times I've used a fork instead of a whisk or some arm strength instead of a mixer. And I hope I do a good job on this blog of showing you how you can improvise with the items you have at hand. Part of cooking while traveling means you may have to improvise regularly. It'll get easier. I promise.
5. Make a Decision on Lodging
You've now considered the possibility of eating out every meal or eating out most meals. If you plan to eat IN some meals, by now you've already looked at recipes that may take less prep work or none at all (like eating apples with almond butter for breakfast). Now it's time to decide where you want to stay.
Consider if a Hotel is Still an Option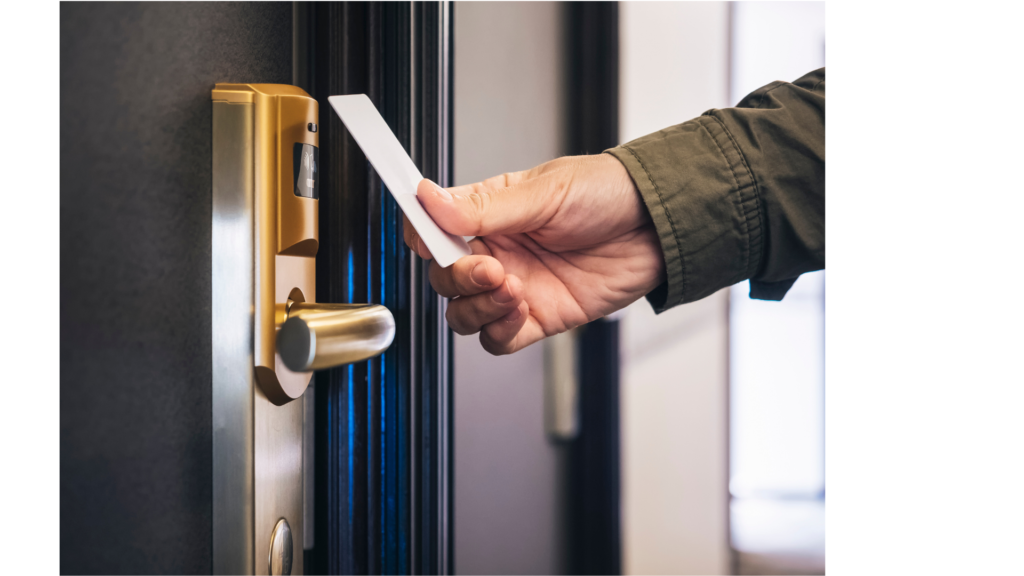 This is not always possible, but sometimes a hotel can still be an option. If you're driving to your destination and can cook your food ahead of time while at home AND if you're okay eating in a hotel room, go for it! Just make sure you chose a hotel with a fridge and microwave. Not all have these commodities.
You may also be on a trip that has several stints of stay. Maybe you're getting a rental home for a portion of the stay or staying with family and friends where you can cook food ahead of time and take it with you to a hotel.
We did this recently when we flew into one city. We made taco meat (using Siete's grain-free, Paleo and Whole 30 compliant taco mix… love that stuff!) at a friend's house while visiting, and then brought some of the meat, cassava tortillas, lettuce, and tomatoes to our hotel room. We knew we'd be spending that night in an area with very few, if any, restaurants serving food I could eat, so bringing our own food was worth it. It's always a bit comical when you leave the end of a head of lettuce or tortilla wrapper in the trash for the cleaning staff(!), but you do what you have to do!
Usually having a kitchen, whether that be by using a rental home/apartment or staying with friends or family, is the way to go.
Look into hotel and rental homes in the area. Consider how many people the rental homes accommodate and the cost of them. Consider the same for hotels in the area. Then make a decision and book your lodging accommodations.
6. Put Together Your Traveling with Allergies Meal Plan
Meal Planner
I use an organized meal planning grid (below) with the meals we will be eating IN going down the left-hand side and a subcategory within that of the dishes I've chosen also going down the left-hand side. Then other categories such as ingredients to buy, ingredients to bring, and other needs, such as supplies to bring (read below for information on supplies to bring), dishes to make ahead of time, etc, going across the top of the spreadsheet.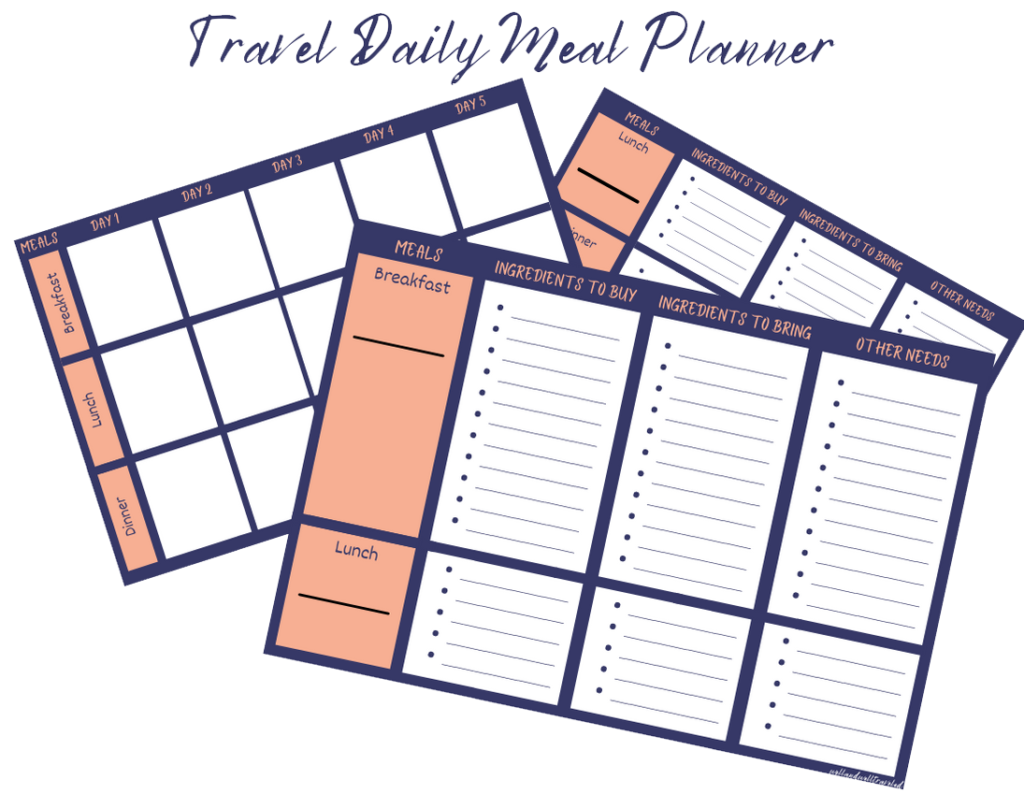 Want to receive our FREE Travel Daily Meal Planner? Click here, and we'll send you a copy!!
Grocery List
Because I like to reuse ingredients for several meals, my list of things to buy may repeat some of the same items. (I argue it SHOULD repeat some of the same items!) So I then take the list of things to buy on our trip and condense it down to one concise grocery list that I can reference on our trip. I do the same thing with the list of things to bring with us on the trip.
7. Bring Needed Supplies
I am a girl on a budget who hates to waste! For me, I find my conscience is often not so distraught when I pack what I can instead of buying ingredients or utensils and throwing them out later.
It may be much easier to bring supplies when you're on a road trip and not flying, however, you can still bring cooking supplies on a plane. Many times, I've brought spices I'm going to need for a recipe. Just make sure to check TSA requirements and put the restricted ones in your checked bag.
Common Items to Bring When Traveling With Food Allergies
Spices
Who wants to re-buy spices for every recipe? I don't!… especially when they are so lightweight and take up almost no room in storage when traveling. The same can be said here of extracts such as vanilla extract. The best part is, if you've planned your meals appropriately and are reusing several ingredients and flavors, you shouldn't have too many spices or flavorings to pack.
Cooking Oil
If you don't want to buy a large container of cooking oil at each new destination, we love packets of coconut oil! They prevent us from either over buying or carrying around a large jar, both not preferred!
Utensils
If you're planning to eat even one meal at your hotel, you're going to need it all!… silverware, paper towels, paring knife, etc. Note: Because we eat so many fruits and veggies, I like to bring a small knife that I can whip out whenever needed. I like the ones with a cover over them like this one so no one gets hurt while reaching in the bag of supplies for something else. You can even put this in your checked bag when flying.
While I don't often bring eating utensils unless they're plastic ones for a day at the park or a small breakfast in the hotel room, if I know I'm going to need a peeler for veggies or a pizza cutter or something that's a little less likely to be at a rental home, I bring it. Like I said earlier, I hate the idea of buying and then tossing it, knowing it's often headed to a landfill.
Hard to Find Ingredients
Part of having food allergies and intolerances means that we sometimes cook with some less common ingredients. If you are going to want something like arrowroot powder or Whole 30 compliant ketchup, you might be better off packing it. That's a decision you'll have to make based on your travel accommodations and the meals you've chosen.
Food Storage Containers for Travel
I've found food storage containers to be extremely helpful when we're traveling. This is especially true if we will be cooking food in one location and then traveling to another location with leftovers. But even if we aren't, it is so helpful to know I don't need to rely on the rental home to have ways of storing what I've made.
I like to bring glass containers like these from FineDine. (Pampered Chef also has some good ones!). Though they are heavy and weigh down the luggage a bit, the glass makes me feel better about throwing food in the microwave.
Cooler or Lunch Box and Ice Packs
If you're planning to travel with food, make sure you have a way to keep it cold. If we're driving somewhere, we'll stuff the cooler with fruits and veggies for the road or even sometimes with things like coconut aminos (soy and gluten-free "soy" sauce) or Paleo-approved ranch dressing to use when we get to our destination.
But if we're flying to a destination where we will then be traveling with food in a rental car, I like to pack a lunch box and an ice pack or two in my suitcase. Then, I can use them when I arrive.
When we flew to Florida, we used our lunchbox every day for eating at Disney and while traveling from Orlando, FL to NASA's Kennedy Space Center.
I love this lunch box that's about double the size of a normal one. It even fits my large round glass container. I just throw the ice packs in a freezer as soon as we're at our rental home or friend's house, cook the meals as needed, and then grab the ice packs when we head out the door on the second stint of our trip.
8. Enjoy Your Trip!
Though the prep work for traveling with food allergies and restrictions can be a lot, I promise it will be worth it. It's so much easier to enjoy a trip when the hard work is out of the way. Now's your time to enjoy yourself!!
---
For more ideas on how to travel with food restrictions, check out this post on how we made a full Thanksgiving meal after flying and spending several days in a hotel and this post on gluten-free, grain-free, and dairy-free snack ideas for the road!
---
Traveling with Food Allergies IS Possible!
You can do this! Planning a vacation and traveling with food allergies is not easy, but it is possible. Those that plan ahead (do their research and bring the needed supplies) are better able to enjoy their trip and not get overwhelmed on vacation. You got this! If it helps, pin this post from the Pinterest Pin choices below and refer to this page in the future!