10 Stress-Free Travel Tips for Before You Head Out!
After traveling and living all over the world, I've made a list of my top stress-free travel tips to follow before you leave for your trip to make your vacation as seamless as possible.
We've had our fair share of stressors while traveling. Anyone who has traveled enough has stories to tell! A booked rental car is canceled while heading to claim it. Directions to a location are lost in translation. And, for those with food allergies like us… a moment of realizing no restaurants in the area can accommodate your diet!
Things can still go awry without some additional travel planning. These stress-free travel tips are meant to prevent as many stressors as possible!
*This post contains affiliate links. We may earn from qualifying purchases when you click on the links. This is at no cost to you.
Stress-Free Travel Tips for Any Vacation
1. Consider Using a Travel Agent
I love planning my own trips, but I have learned whether you enjoy it or not, it may be worth it to use a travel agent. They often know the area where you plan on traveling better than you do (especially if you're like us and love to go to a new place for every vacation!). They have relationships with hotels and attractions; they know of recent changes to an area and insider tips, and they can sometimes even throw in additional perks. They also have access to discounts that make your trip more affordable.
2. Consider Traveler's Insurance
No one wants to consider the fact that things may not go as planned on their vacation, but it is a possibility. I remember being in an ambulance in France flying past stoplights very glad I had traveler's insurance for my trip! Another time I was stuck in a hotel in the Bahamas with Covid and thanking my lucky stars for insurance! There are travel insurance plans for everything from illnesses to car accidents. Some even cover non-refundable trip reservations when you have no choice but to cancel. This helpful article from Nerd Wallet explains what to look for if you're looking into travel insurance.
3. Learn a Few Words in the New Language
If you're headed to an area where you don't speak the language, take some time to learn a few words. This will come in very handy if you end up in an emergency like the ambulance mentioned above (thankfully, I spoke enough French and they spoke enough English, we did okay!).
Also, as many of you know, this blog is specifically for those traveling with food allergies or sensitivities. If you have restrictions to your diet, you are going to need to learn how to say "I can't eat …". I have repeated that phrase in many languages over the years. I even have had cards printed up that say it in languages I cannot speak. Of course, this does not prevent cross-contamination, but it has been a huge help along the way.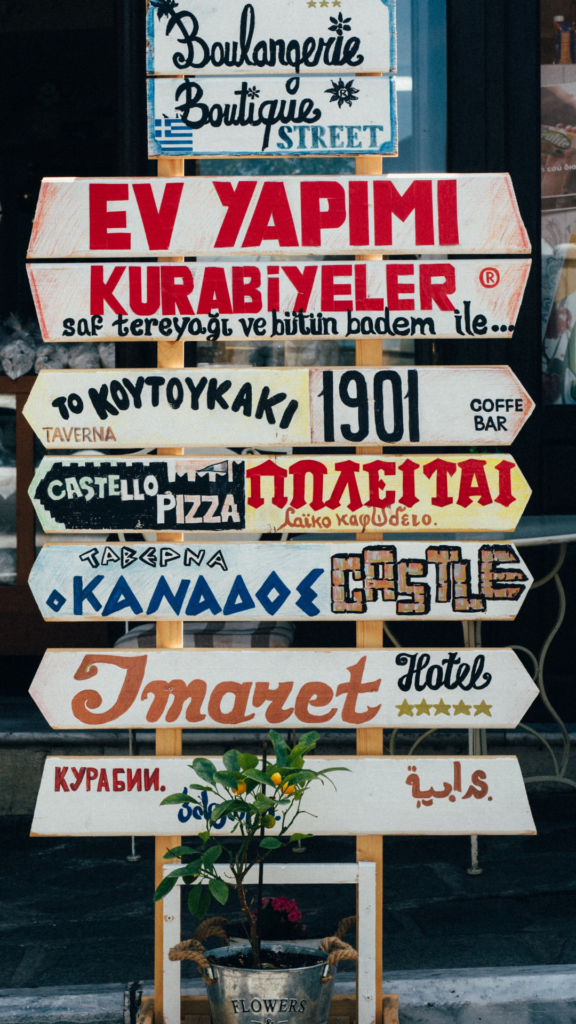 You may also create cards that say "Where is the beach?" or "Where can I find a bathroom?", to name a few. However, it's usually more helpful to take the time to learn a few words. It isn't helpful if they give you directions, but you don't understand what they're saying!
I speak a few languages, but Spanish is not one of them. Before our trip to Costa Rica, I spent a few months studying Spanish through Rosetta Stone.
4. Research Restaurants Ahead of Time
Similar to the tip above, this one is most helpful if you have food restrictions, such as follow a gluten-free or vegan diet. I follow a strict enough diet that I am pretty used to researching restaurants in advance. Actually, I often base my lodging on restaurants in the area that accommodate my needs or rental places that have a full kitchen where I can cook my own meals. (Check out my post on 8 Simple Steps for Meal Planning While Traveling With Food Restrictions).
I often start by looking on google maps at the area I would like to stay. I then identify restaurants that may work, find their website or Facebook page, and access their menu. Then I confirm their menu works for me and my family. If needed, I call the restaurant to confirm they can accommodate my dietary restrictions.
5. Research Lodging Accommodations Ahead of Time for Stress-free Travel
Know What Your Rental Provides
While you may know the rental home you're staying in can hold a group your size, it's often important to know more. Do they have toys and board games for the kids? Do they have all of the kitchen gadgets and utensils you'll need to use while cooking? (I was in one rental home that didn't even provide silverware!) Do they provide linens?
While it may be a pain to carry more things in your luggage or stop by a convenience store upon arrival, it's much better to know ahead of time than be unpleasantly surprised!
Know What Your Hotel Provides
I often find one of the best ways to relieve stress is through exercise. I love to know ahead of time if a hotel offers an exercise room, pool, or walking trails close by. Sometimes, I stay so busy on my vacation that I get enough exercise without them. Other times, even if I've walked quite a bit while traveling, I know I haven't really gotten a cardio workout and will pop into the exercise room or take a few laps in the pool.
6. Plan Transportation Ahead of Time
Research Public Transportation
If you're going to be relying on public transportation, plan accordingly. Find a rental home or hotel close to a bus or subway station. Rent something in a busy area where it's easy to catch a taxi, Uber, and Lyft. Or stay somewhere where you can walk to everything you plan to see and do (all attractions, restaurants, etc). Believe me, your feet will be glad you did!
Prepare Your Car for a Road Trip
If you're driving to your destination, make sure your vehicle is in good working condition. There is nothing more stressful than getting stranded on the side of the road during your vacation! Your kids won't find it amusing when you say you're sightseeing the side of the road either!
You also want to look at what you want in the car. Could you use a power inverter for electronics, a rooftop carrier for extra cargo space, a diffuser for your essential oils, or a hanging bar for your clothing? The possibilities are endless!
Confirm EVERYTHING with the Rental Car Company
This is a really important one especially if you are booking through a third-party booking site! My husband and I booked a Ford Mustang convertible through a third-party site for our honeymoon trip through the Florida Keys and Dry Tortugas National Park. After booking, we even got a notification saying, "No need to confirm through [the rental company]. You are set!"
Well, we were not set! Apparently, the rental car company had just received word of a recall on all Ford Mustangs and had no way to reach out to us because the third-party site never gave them our information! We arrived at our destination only to find out we would not be taking a convertible through the Florida Keys. No, we'd be taking a Nissan Maxima!
We made the most of it, but if we'd not listened to the booking site's advice and still called up the rental car company, they could have found us something else more preferred early on. Or, given enough time, we could have canceled with them and looked for another company offering other car choices.
It would have only taken us a few minutes to call and would have saved us a lot of disappointment upon arrival.
7. Plan Downtime During Your Vacation
One of the biggest keys to a stress-free trip is planning in downtime! If every second of your trip is scheduled with another activity, you're bound to be stressed! If the food takes longer to arrive at your table at the restaurant or traffic is too congested while driving from one location to another, the entire day is thrown off.
When you plan in downtime, you leave room both for things to take longer than expected and for relaxation time that may be very needed. Running around is hard on our bodies!
I will admit I'm not always the best at this tip. I like seeing as much as I can while traveling. But I've learned the value in scheduling downtime to enjoy the moment instead of worrying about what you may be missing when things don't go as planned.
Additionally, taking longer road trips allows more time to stretch your legs, let the kids run, and see a sight you may have completely missed if you were rushing to get from Point A to Point B. I have been to some interesting parks and seen some fascinating sights that I never would have seen if I hadn't forced myself to make the drive last a little longer. In the US, a city park in Nashville, TN, Mammoth Cave National Park trails, and a fun winery come to mind, but I know there have been many others!
8. Pack Essentials for Stress-free Travel
Each trip's essentials will be a little different, but here are a few of our favorites:
Power Bank
There are too many times our phones have died from using GPS or turning them into our makeshift computers for a few days. We like this power bank because of its reliability and capacity. When shopping for one, look for a capacity of 20,000 mAh or higher.
Adapter and Converters
With several different electrical outlets around the world, it's imperative that you bring the correct adapter. But adapters only allow you to plug your device into their outlet. It does not convert voltage. Therefore, you might also need a converter or you'll fry your hair straightener or whatever else you're trying to plug in!
Fortunately, most cell phones and laptops these days come with a multi-voltage which gives them the ability to convert electricity without a converter. For example, if your phone charger says "INPUT: 100-240 V", your device will work with any voltage between 100 V and 240 V.
Converters are used to increase or decrease the voltage. However, converters should only be used for electric products. These are products that have a motor, such as electric shavers, hairdryers, or irons. Note: only use a converter for 1-2 hours max.
Make sure to research the correct adapter needed for your vacation destination as well as if you'll need a converter.
Handheld Luggage Scale
This lightweight, handheld scale is wonderful for flights that require luggage to be under a certain weight! Just hook it to the strap of your suitcase and read the digital scale. It's really that easy! We take ours on trips, knowing that a scale is not likely to be available in most hotels and rental homes.
Water Bottle
I don't go anywhere without a water bottle. Hydration is so important! Whether you've just ran across an airport to make your flight, driven past the last exit for 100 miles, or are just planning to get in your steps exploring the area, you'll be glad you have one always available! We are huge fans of hydroflask water bottles.
Snacks
As mentioned before, I follow a pretty strict diet and can't eat much of what's found at the average convenience store. Having snacks packed for the trip is a must. Here's my post on Grain-Free Snacks for the Road, if interested.
9. Pack an Extra Set of Clothes in Your Carry-On for Stress-Free Travel when Flying
One of the most stressful parts of flying is the possibility of losing your luggage along the way. You may have just arrived at an amazing destination, but it doesn't seem so great when you don't have any clothes for your trip!
I've learned to pack one extra set of clothes in my carry-on luggage so I can make do until my luggage is returned to me. And, if our travel plans include landing and immediately driving a few hours away, I often pack more than that. I may throw in a bathing suit, change of shoes, etc., depending on the destination.
This prevents a small inconvenience from impacting the entire trip as you scramble to buy new clothes and shoes or stay close to the airport to retrieve your luggage immediately.
10. Prepare for Your Flight Ahead of Time
Consider Bringing an Airport Map
I have flown through enough big and confusing airports to know that there are some that are worth having a map on hand.
This especially comes in handy when you get to your gate only to find out your airplane will be boarding on an entirely different side of the airport and you have only a few minutes to get there! Sometimes it's worth it to have that airport map in hand as you fly past other travelers and their luggage in a flurry to make your flight! Stopping to look at a map on the wall is not always an option.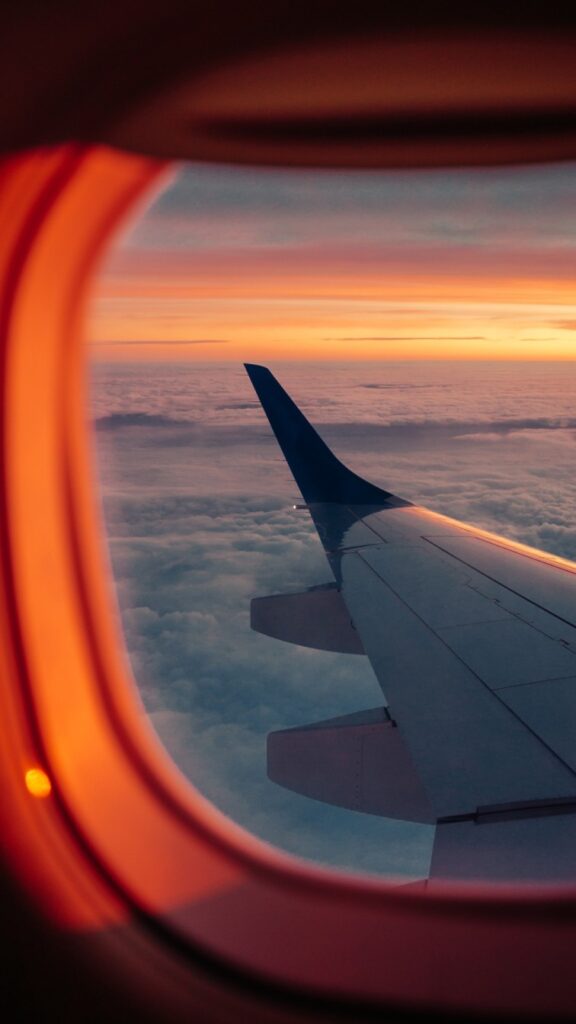 Dress in Layers
It's not uncommon to work up a sweat trying to make a flight and then get on a plane and shiver from the cold air! Dressing in layers for flights has always been a necessity for me.
Know TSA Guidelines
Know what can and cannot be in your carry on bag before your flight. For example, full-szie aerosol sunscreens or a gel heating pad are a no-go. And, as mentioned in the Grain-Free Snacks for the Road post, if you follow a specific diet, remember TSA guidelines need to be taken into consideration. I often eat apples with almond butter as a snack, but almond butter (or peanut butter) will not make it through the TSA checkpoint.
Check-in and Print Out Boarding Passes at the Airport Kiosk Before Checking Your Bags
Of course, this one is a bit dependent on the airline's procedures, But I've learned, when possible, take advantage of the kiosk provided to check in and print off your boarding passes. Often, this means you can go in the fast line to check your bags, shaving several minutes off your arrival time.
---
Stress-Free Travel Tips
It's not uncommon for something to go wrong while traveling, but when you have a few fail-safe plans in place, it won't derail your entire trip! This list of stress-free travel tips should get you off on a great start! Happy Traveling!