The Best of Costa Rica in One Week: A Road Trip Itinerary
Costa Rica is such a beautiful country! But when you only have a week there and want to get the most out of it, where do you begin? This is our guide to Costa Rica in one week: where to go and what to see.
There are SO many amazing things to do in Costa Rica!
However, I thought I'd highlight our most recent trip, one that truly allowed us to see the flora and fauna and begin to experience the culture of this beautiful country. While in covid lockdown, I spent two years planning for this trip! I researched everything from the lodging options to each individual city that may be worth visiting. I read blogs, asked travel lovers, and even reached out to some locals.
What are the Best Things to Do in Costa Rica in One Week?
After hours and hours of research, as you can imagine, I had quite the list of great places to visit in Costa Rica! However, I knew we only had one week. How were we going to fit it all in? Well, the honest truth is… we weren't. I was going to have to pick only the very best options with reasonable drive times from either of the major airports.
Knowing we wanted to explore the country and not stay in one place too long, I set out to make our road trip itinerary below.
This is Costa Rica in one week!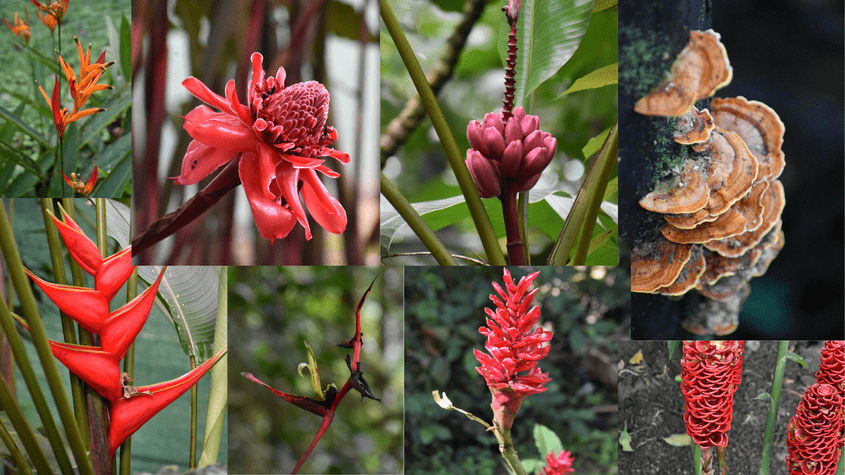 Costa Rica in One Week Day 1: San Jose
Arrive in San Jose, Costa Rica
San Jose, located in central Costa Rica, was the best place for us to begin. Everything on our list was within a few hours' drive from San Jose. Also, flights to and from the capital were cheaper.
We flew into San Jose, Costa Rica on Day 1.
We were very grateful we planned to spend a day upon arrival in San Jose. Our flight was delayed by several hours! Because we knew we weren't heading out into the countryside until Day 2, we could accept the change of plans without any added stress.
---
Scheduling breaks into your trip is one of the many tips we give for a less stressful trip.
Check out our other tips here!
---
Run Errands and Explore San Jose
Plan to spend Day 1 gathering your rental car, buying groceries, and exploring San Jose. As mentioned above, our flight was delayed so most of our first day was spent running errands and preparing for the rest of our trip.
Check out San Jose, Costa Rica
If you have time, check out Costa Rica's capital. We stayed at the Holiday Inn at Plaza Tempo, allowing us to check out the mall and bustling food court around dinner time. This was a good introduction to the culture of the area.
Costa Rica in One Week Day 2: La Fortuna
Drive to La Fortuna
The drive from San Jose to La Fortuna on a weekday morning took about 3 hours. The interstate out of San Jose was crowded in some places (almost completely stopped at times), however, the drive became smoother through the countryside.
Here's a video with a few clips throughout our drive…
Check into Your Hotel or Rental Home in La Fortuna
Plan to spend at least an hour checking into your hotel or rental home and getting situated.
We had a rental home due to my food restrictions. The view of the volcano from our rental home was spectacular! While we planned to jet off to our next activity, it was hard to drive away after seeing that view!
Go on a Coffee and Chocolate Tour
What better place to learn about how coffee and chocolate are grown, harvested, and prepared for consumption than Costa Rica where coffee and chocolate are grown!
Don Juan Tours provides guests with an up-close experience. Visitors learn how cocao and coffee grow, see the drying process, and even get to make their own chocolate bar before browsing the gift shop for lots of great choices to take back home.
Don't worry if you arrive later in the evening. Don Juan Tours does night tours!
Costa Rica in One Week Day 3: La Fortuna
Experience the Hanging Bridges, a Must-Do for Costa Rica in One Week!
Mistico Arenal Hanging Bridges are a must-see! The walk is about two miles long and takes visitors through a dense forest and over 16 bridges (6 hanging bridges). We were amazed at everything we saw in our short hike. Some of our favorites included a baby viper, a family of monkeys, and several species of flowers.
These Hanging Bridges are also one of the best places to see the volcano. Before setting out, there is a great viewing platform close to the ticket booth. We could also see the volcano in the distance at times, especially while suspended on the expansive hanging bridges.
Go on a Sloth Tour
Hoping to see a wild sloth during your time in Costa Rica? This Sloth Watching Trail guarantees the guides will help point out 4-6 wild sloths throughout the trail. You're also sure to find several iguanas, birds, and possibly even snakes!
Costa Rica in One Week Day 4: Arenal Volcano
Hike a Lava Trail on Arenal Volcano
Experience Arenal Volcano up close by hiking on a lava trail! Bring good walking shoes and start out early to escape the heat. The Arenal 1968 Lava Trail is really rocky and steep at times, but the views at the lookout spot make it all worth it!
Restaurant Suggestion: Jalapas
Dine at Jalapas around sunset. The food was delicious and the views were spectacular!
Jalapas is situated on the top of a mountain ridge allowing 360 degree views of the surrounding mountains. As the sun sets, visitors are sure to be mesmerized by the views!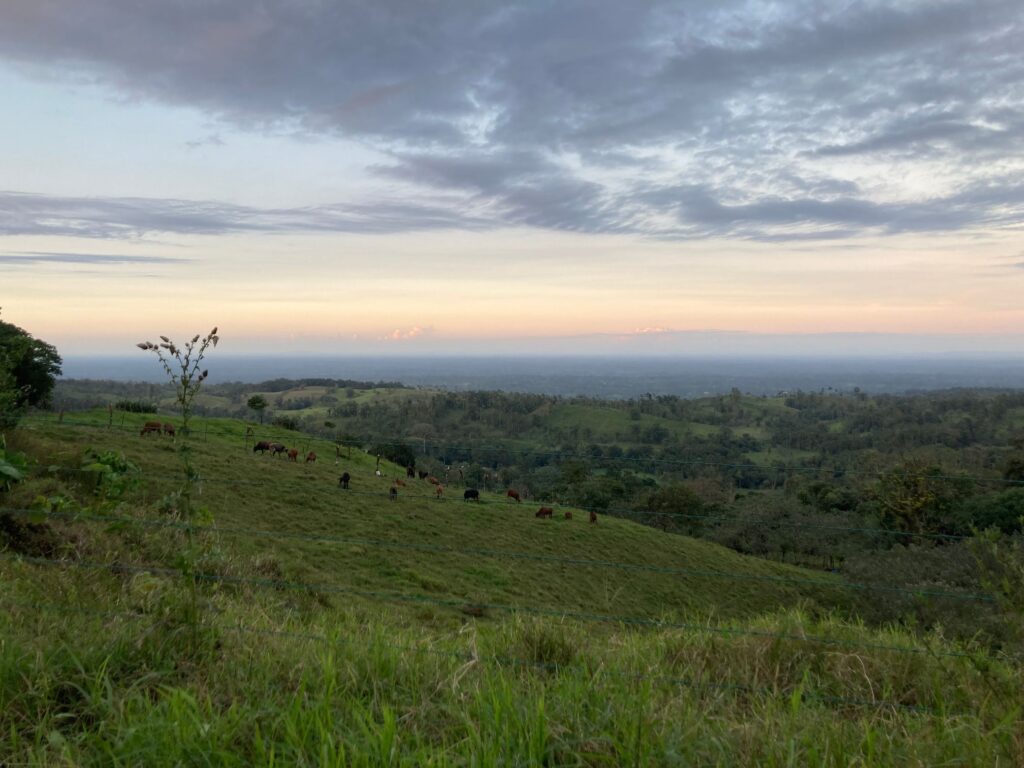 The restaurant serves traditional Costa Rican meals such as casado and patacones, both of which I was able to eat (minus the tortilla with cosado). (For those who do not follow my blog, I am gluten, dairy, soy, and corn free). However, if you are highly sensitive to corn, I would not recommend these, as they are likely fried in corn oil. And, if you have celiac disease, I cannot guarantee there will not be cross-contamination.
My husband ordered tacos and really liked them.
Most of all, though, we LOVED the view!
---
Want to read a more detailed review of our time in La Fortuna? Check out our post on the best things to do around Arenal Volcano in La Fortuna.
---
Costa Rica in One Week Day 5: Drive to Tamarindo Bay
Drive by Lake Arenal on the Way to Tamarindo Bay
You'll want some nausea medication for this drive! The roads are windy! But you'll see some of the best views of Lake Arenal and drive through several small mountain towns to better experience Costa Rican culture. For example, during our drive, we passed a horse parked on the side of the road!
This route is also the quickest path between Arenal Volcano and Tamarindo, the next stop in this one-week itinerary. Even so, you'll want to follow a GPS. The roads are not always marked well, and at times you'll question if you're still on a road!
Here are some clips from the beginning of our drive. The first half was the most windy, however it was a well marked road. The later became the biggest issue later on. We were very grateful for our GPS.
Costa Rica Itinerary Day 6: Tamarindo Bay
Tamarindo Beach
You cannot make a trip to Costa Rica and not experience its beaches! Costa Rican beaches are some of the most beautiful in the world. We spent the day relaxing by the water and taking in the beautiful views.
Ziplining in Costa Rica, a Must Do for Costa Rica in One Week!
Ziplining in Central America had always been on my bucket list.
There are numerous places in Costa Rica to go ziplining. We loved our tour with Panilla Canopy Tour. There were 8 lines, 1 hanging bridge, and 1 free fall drop.
We even got to watch monkeys swing and play in the trees just feet from one of our landing spots!
However, Panilla Canopy Tour is a little farther south. I have heard good things about Monkey Jungle Canopy Zip Line Tour closer to Tamarindo as well, if that one is more convenient for you.
Sunset on the Water
The pacific ocean sunsets are gorgeous! Make sure you see one while in Costa Rica!
Costa Rica Itinerary Day 7: Monteverde
Restaurant Suggestion: Sabortico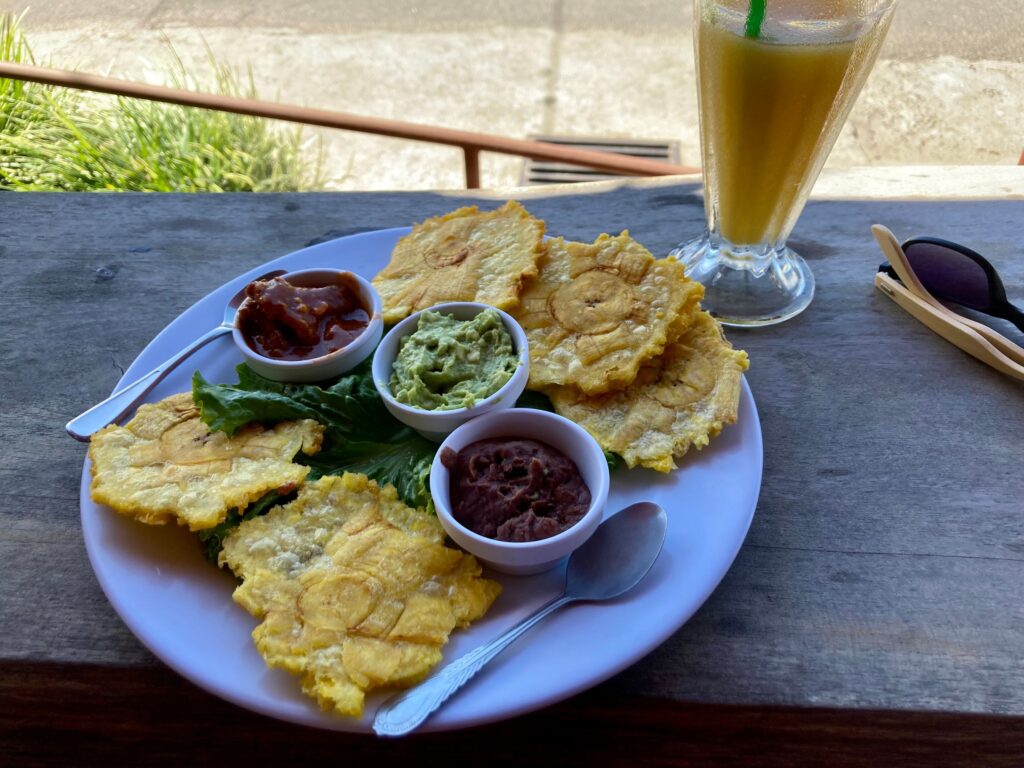 Because we had checked out of our rental home around Tamarindo that morning, we didn't have much food available to eat. Instead, we stopped for lunch at the most amazing restaurant in Monteverde. Sabortico serves traditional Costa Rican food such as casado or patacones.
But the food was absolutely delicious! Don't believe me? Check out Sabortico's raving reviews in the link provided!
Monteverde Cloud Forest Biological Preserve
Just as it sounds, a cloud forest is a rainforest in the clouds! Cloud forests are very high in elevation and often cool but foggy. On your visit, you may want to bring a light jacket. Or you may just plan on getting sweaty. The humidity is high!
The drive to Monteverde Cloud Forest Biological Preserve is beautiful! When traveling, plan to take your time. There are steep roads without guardrails. However, the views from the top of the mountain and the flora and fauna at the top make it all worth the challenging driving conditions!
We spent a few hours hiking past waterfalls and huge trees. It was definitely an experience of a lifetime!
This would also be a great place to go zip-lining if you haven't planned that into your schedule yet!
Drive Back to San Jose
Based on your flight schedule you may need to plan another night in San Jose before flying out. We ended up getting a red-eye flight out a little after midnight and therefore did not stay for another night.
A Perfect Trip: Costa Rica in One Week
This itinerary was perfect! We really couldn't have asked for a better trip! Even though we were only in the country for one week, we had ample opportunity to experience the flora, fauna, and culture of Costa Rica. This trip was truly the best of Costa Rica in one week!