Best Non-Candy Halloween Treats | Giveaway Ideas
If you're looking for some great, non-candy Halloween treats that don't put children with food allergies at risk, we've got you covered!
Having so many food restrictions myself, I rarely find a type of candy I can eat. Chocolate treats often contain dairy, and sweet candies often contain corn syrup.
If I do get candy, it's usually only found at the health food store. And you know what that means… $$$.
Why Pass Out Non-Candy Halloween Treats?
Kids with food allergies often get the short end of the stick when it comes to trick-or-treating.
Sure they get to wear a fun costume and walk around the neighborhood with their siblings or friends. But they are often offered a candy bowl full of candy they just can't have.
You can help make their Halloween experience just as fun as the kid next to them!
So what do you give to children that also have food allergies or can't have food dyes and yet want to enjoy Trick-or-Treat alongside their siblings and friends?
Here are a few great non-candy Halloween treat ideas!
Teal Pumpkin Project
The Teal Pumpkin Project was started to bring awareness to life-threatening allergies that can be found in so many trick-or-treat handouts. The project also gives kids with these allergies a chance to enjoy the holiday without being at risk.
Anyone wishing to provide non-candy Halloween treats can use a teal pumpkin to pass out the non-edible treats. Families with allergies know there is something safe available for their children.
Non-Candy Halloween Treats
But what exactly do you hand out?
I've broken up this list into two categories: For Younger Children and For Older Children. Of course, you'll likely put all of the great goodies into one bucket. But, ideally, you would have a few things on each list to satisfy a great group of children.
Non-Candy Halloween Treats for Younger Children
Stamps and Stickers- A Cheap and Easy Idea for a Non-Candy Halloween Treat!
What young child doesn't love a stamp or sticker?! I have worked with preschoolers for many years and can testify that stamps and stickers are some of the cheapest and most loved treats you can give a young child.
Bubbles- A Non-Candy Halloween Treat that's Sure to be a Crowd Pleaser!
You can never go wrong with bubbles for kids! I have often found containers of bubbles at the dollar store for $1. And yet it can keep a child busy for an hour! You could also look for the little packages that come in bulk, like those used at weddings.
Play-doh
Mini Play-Doh containers are a great handout for younger trick-or-treaters. They can go home and build something fun with their handout! Here's an option of a multi-pack from Amazon that would allow you to serve 24 kids.
Crayon Packs
A pack of four crayons like this one can be purchased in bulk for a very reasonable price! Any extras can be used for other fun activities. We handed these out at our wedding with coloring pages for the kids.
Party Beads
These are fun at any get-together! Why not pass them out at Halloween?! And the child that loves jewelry will especially love getting beads!
Non-Candy Halloween Treats for Older Children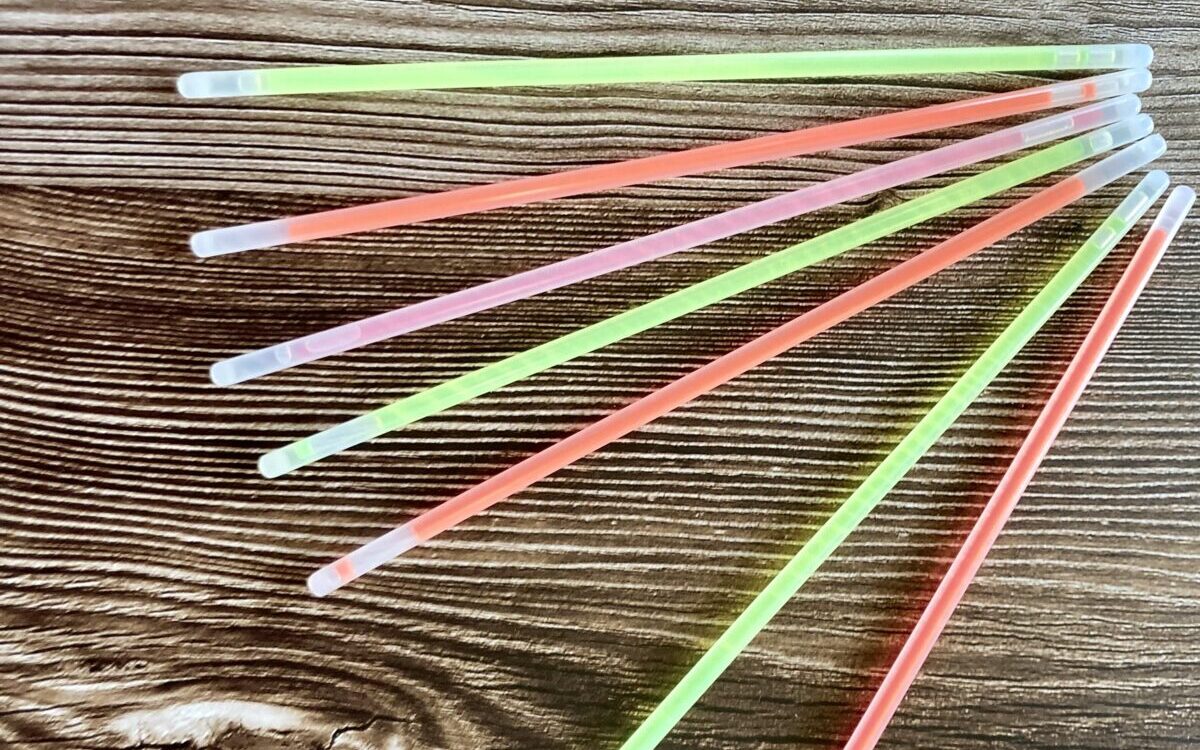 Fidget Toys
Some kids want (and actually need) to have something to do with their hands while listening or trying to focus. Fidget toys are a great option to keep their mind focused while their hands stay busy. Here is a multi-pack of fidget toys that would be perfect for giving away on Halloween!
Temporary Tattoos- A Fun Idea for a Non-Candy Halloween Treat!
I remember my niece used to load her arms with fake tattoos! Kids love putting a temporary tattoo of their favorite character on.
Glow Sticks- Another Fun Idea for a Non-Candy Halloween Treat!
Glow sticks are a particularly great option for those participating in Trick-or-Treat events that are in the later evening or at campgrounds. But they can be fun for all children.
Pencils, Markers, and Highlighters
These can be fun for the older child that loves drawing. And, hey, any child could use a few more pencils at school some way into the school year!
---
For some healthy, fall recipes, check out our post here at Delicious Fall Apple Recipes (all Paleo and Gluten-Free).
Summary of Best Non-Candy Halloween Treats
Passing out candy to kids can expose the child with food allergies to something that could really harm them. But, let's face it, it's also not healthy for children to eat tons of candy!
These non-candy Halloween treat giveaway ideas will be very much appreciated by the family with a child that cannot have candy!