Delicious Fall Apple Recipes | Paleo and Gluten-Free
Looking for some delicious fall apple recipes that are also paleo and gluten-free? You've come to the right place! Here is a list of our favorite apple recipes. Some are one skillet dinners and others are made in the oven or made low and slow over the stove. But all are delicious!
It's September in Indiana, and that means lots and lots of apples!
Whether you've just visited an apple orchard for a day of apple picking or stopped by the grocery store and found a large bag of apples on sale, it is very hard to deny that apple season has begun!
If you love apples, this post is for you!
My husband LOVES apples, especially apple pie! (Make sure you check out our apple cookies recipe below if apple pie is a favorite at your house!) We eat lots of apples at our house.
So I thought I'd share some of our favorite apple recipes!
Why Do These Fall Apple Recipes Work Well for Those with Food Allergies?
Traveling with food allergies has made me a HUGE proponent of using the same ingredients creatively in different recipes. We usually opt for a rental home where we can cook versus a restaurant where my list of safe foods is often very short. But that means there are a lot of ingredients (and kitchen utensils) to lug along with us! Therefore, we make a conscious effort to reduce our load.
It's so much easier to buy a few ingredients in bulk and use them in different ways. When doing so, we prevent overspending and also reduce the number of ingredients we buy at our destination.
Check out our "Same But Different" blog post highlighting lemon! It contains 8 paleo-friendly recipes using lemon, all delicious and very different!
So this list of apple recipes is perfect not only for those searching for fall recipe ideas but also for those heading out on a trip and trying to reduce their load.
5 Paleo Apple Recipes
1. Cast Iron Pork Chops with Apples Recipe
What could possibly define early fall better than pork chops and apples?! And this recipe is such a fast option! In just 30 minutes you can have a delicious fall meal!
This recipe is also mentioned in our Paleo Camping Recipes post because it's a great recipe to have over a fire on a crisp, fall day!
2. Paleo Apple Cranberry Chutney Recipe (with Vegan Option)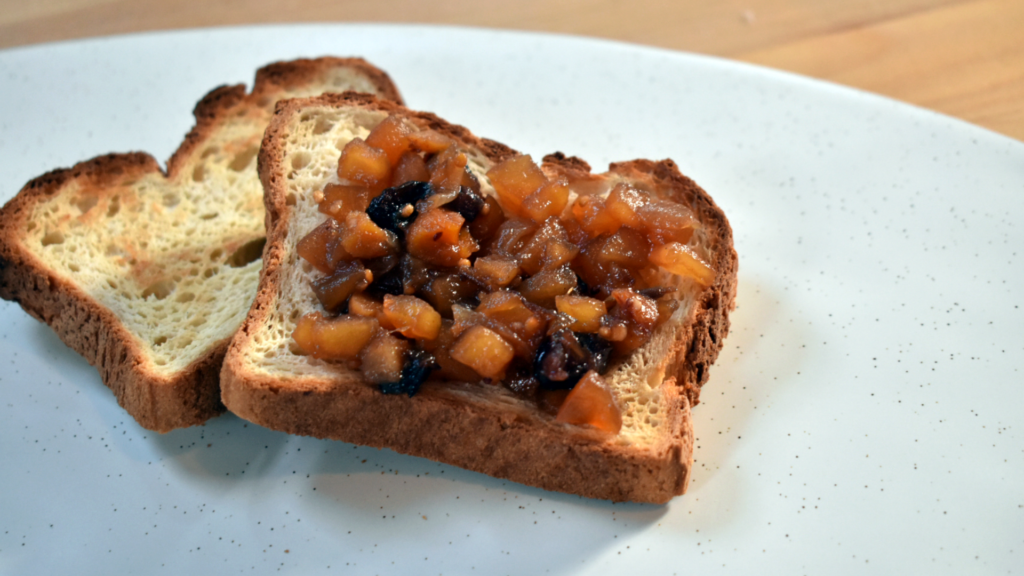 This delicious, versatile apple chutney recipe can be made to go over baked chicken, toast, or countless other things. Full of flavor, this recipe takes a little more time. Low and slow is the key to this recipe. But it's very worth it!
Our Paleo Apple Cranberry Chutney recipe is a perfect fall sauce.
3. Vegan and Paleo Sweet Potato and Apple Hash Recipe
I love sweet potato hash! I've made a version of this recipe more times than I could possibly count! Lately, I've been trying to eat more plant-based meals (definitely not every meal, but more often). This recipe is a great go-to!
This Vegan and Paleo Sweet Potato Hash takes very little work and yet is so delicious!
4. Paleo Leftover Turkey and Apple Fall Salad Recipe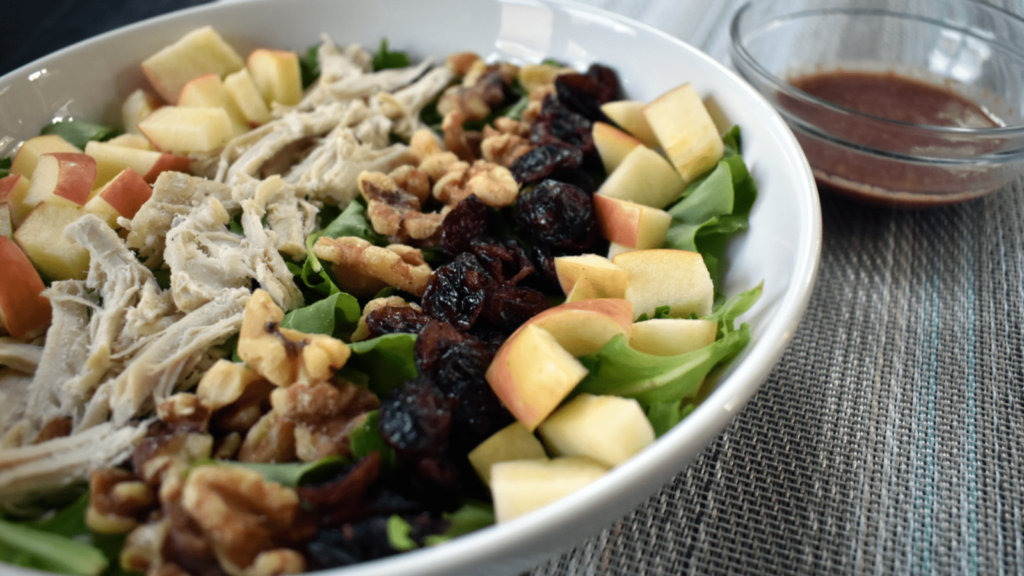 Our family loves to have turkey for Thanksgiving. But we always seem to have so many leftovers! We have enough that we could eat turkey for weeks!
So what do you do with all that leftover turkey? Make a fall salad with it, of course! Specifically, this Paleo Leftover Turkey and Apple Salad!
Here's a delicious leftover turkey salad recipe. The secret is in the delicious sauce!
5. Soft Paleo Apple Cookie Recipe
Imagine an apple pie and a cookie had a baby and this is what you get! With chunks of baked cinnamon apples baked into this Paleo Apple Cookie, they are absolutely DELICIOUS!
And they are soft! Anyone who bakes with grain-free ingredients knows that grain-free baked goods can be very dry and hard. These are not at all! They have the perfect amount of moisture and softness!
You do not want to skip this recipe!
A Variety of Paleo Apple Recipes
Hopefully, you're able to find some great options with this list of paleo apple recipes! Hope you enjoy!